On y arrive !
Dans ce live, nous allons voir ce qui s'est passé, ce qui se passe et ce qui pourrait se passer dans les jours/semaines à venir. Ne perdez pas la foi. On y arrive ! Partagez plus que jamais. On se répète mais c'est important. C'est le moment où nous devons être actifs dans le partage de l'information.
---
C'est confirmé : certains policiers étaient impliqués dans l'attaque du Capitole hier.
---
Les antifas
Des manifestants font des selfies avec la police.
https://twitter.com/DGPurser/status/1346978155681247234
Le tweet a été supprimé suite à la vague de censure de Twitter durant la nuit du 8 au 9/01.
---
Les gars, nous sommes ici depuis des heures… PERSONNE n'a pris d'assaut quoi que ce soit. LA POLICE A OUVERT LES BARRICADES. Ils disaient aux gens que le Président l'avait ordonné. Ils les ont laissés monter les marches.
C'était un coup monté pour inciter les conservateurs à créer une émeute.
Le MSM est plein de 💩.
---
La police abat un supporter de Trump à l'intérieur du Capitole. Il s'agit d'un crime révoltant qui devrait être poursuivi en tant que tel.
---
Souvenez-vous, les ANTIFAS ont déjà fait ces conneries le jour des élections, déguisés en partisans de Trump.
Nous voyons à travers [VOUS].
---
Oui ! Les partisans de Trump ont essayé d'arrêter de briser les vitres plus d'une fois – et ont même fini par se battre avec eux. J'étais là pour le voir !
---
Encore des manifestants avec la police
Le tweet a été supprimé suite à la vague de censure de Twitter durant la nuit du 8 au 9/01.
---
Le président Trump exhorte Mike Pompeo à désigner Antifa comme groupe terroriste, afin d'empêcher ses membres d'entrer dans le pays.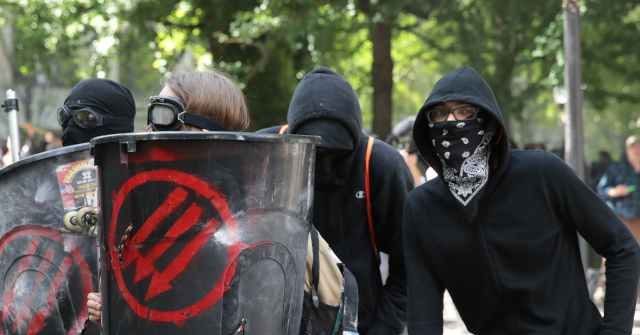 Trump Urges Mike Pompeo to Classify Antifa as Terrorist Group
President Trump is urging Mike Pompeo to designate Antifa as a terrorist group, in order to prevent its members from entering the country.
---
Le type qui a filmé le Capitole en train de tourner dans l'angle le plus proche, se trouve être un militant BLM éminent, violent et anti-troubleur.
CNN l'a fait venir à la télévision et ne lui a jamais demandé ce qu'il faisait là. Que faisait-il là-bas ?
---
Un militant lié au BLM retrouvé au Capitole lors de la manifestation
BLM-linked activist found inside Capitol during protest | One America News Network
Breaking News, Latest News and Current News from OANN.com. Breaking news and video. Latest Current News: U.S., World, Entertainment, Health, Business, Technology, Politics, Sports.
---
Le Deep State montre son vrai visage
---
Fin de la démocratie aux USA : Cori Bush présente un projet de loi visant à sanctionner et à démettre de leurs fonctions les membres de la Chambre qui ont soutenu les défis des élections de 2020
---
---
Le bon exemple
James O'Keefe : « Aux gens qui disent que personne n'est tenu responsable… »
---
RED 1 à 6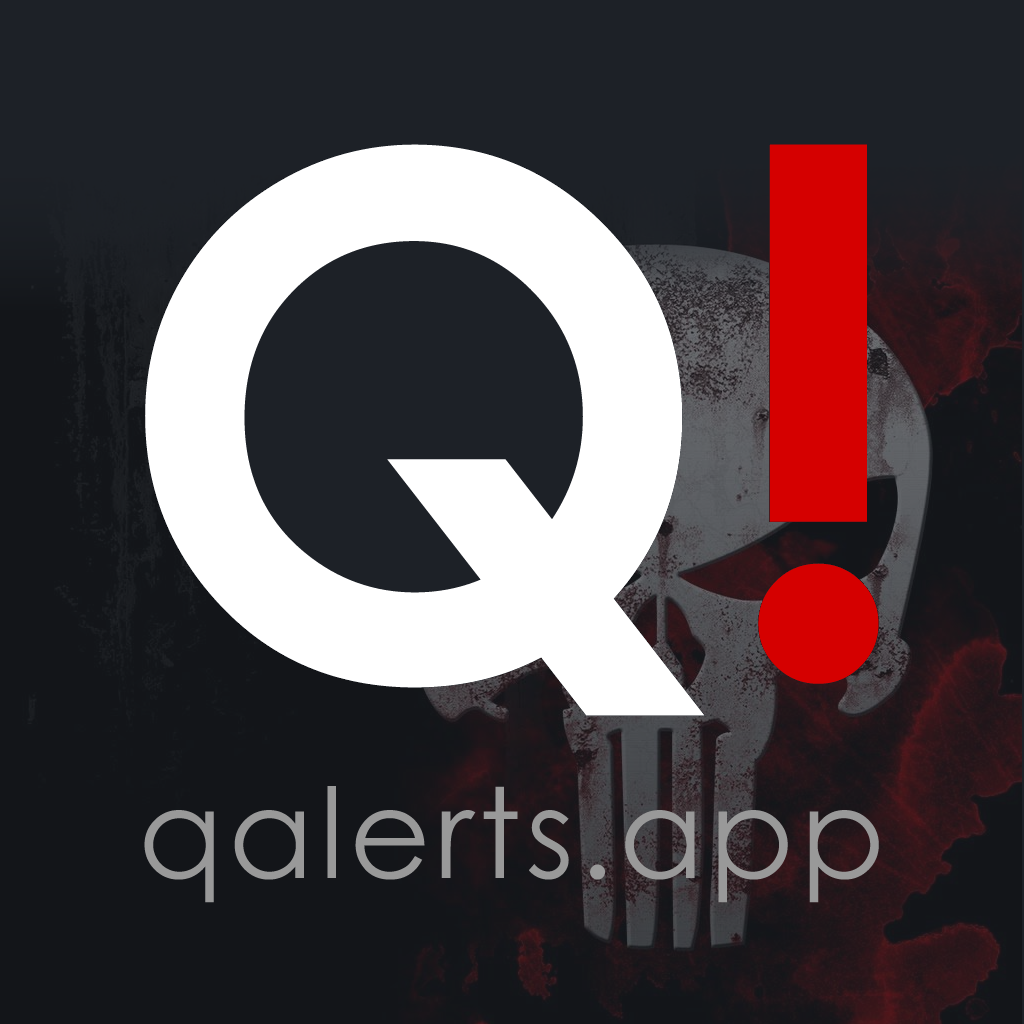 Intel Drop #4414
EAM LOYALISTS: RED1: POTUS twitter removal RED2: Central communications blackout [continental US] RED3: CLAS movement PELOSI or PENCE RED4: Movement of MIL assets [10th Mountain_1st Marine_CPSD_Marine_QVIR] to central locations under guise of citizen riot control. RED5: NAT MIL COM CEN RED6: SEC OF …
RED 1
En raison de la situation violente sans précédent et continue à Washington, D.C., nous avons exigé le retrait de trois tweets @realDonaldTrump qui ont été postés plus tôt dans la journée pour des violations graves et répétées de notre politique d'intégrité civique.
L'ancienne première dame Michelle Obama appelle les entreprises technologiques à bannir définitivement le président Trump de leurs plateformes et à mettre en place des politiques « pour empêcher que leur technologie ne soit utilisée par les dirigeants de la nation pour alimenter l'insurrection ».
RED 2
Le Bureau d'application rappelle aux participants aux SAE leurs obligations de conformité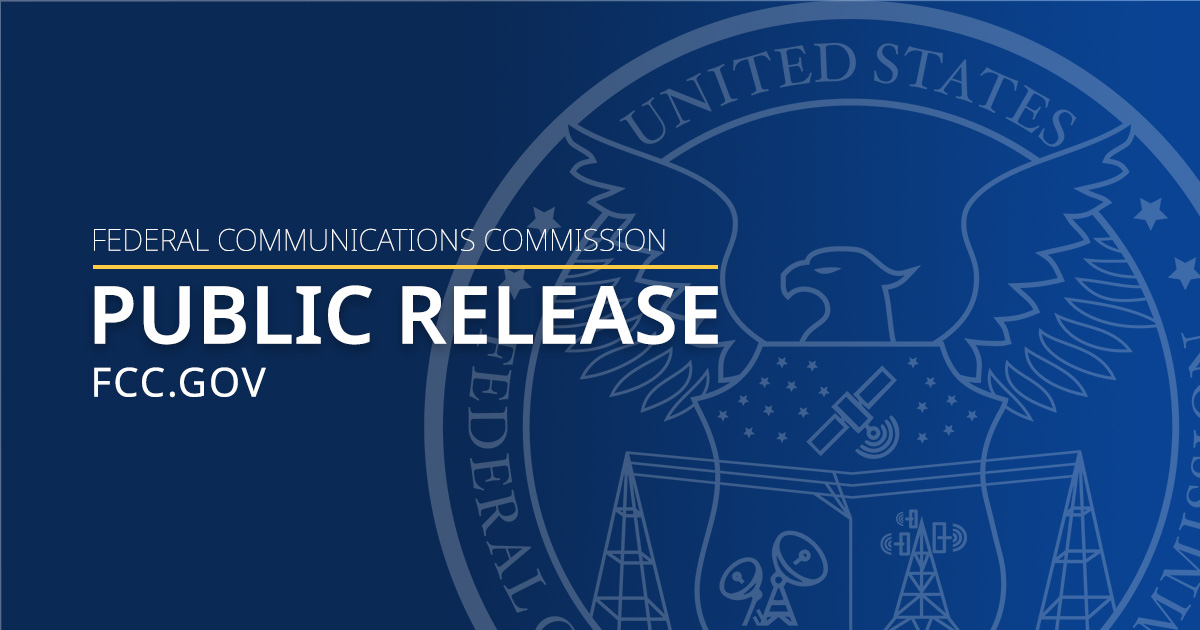 Enforcement Bureau Reminds EAS Participants of Compliance Obligations
The FCC's Enforcement Bureau today issued an advisory to remind Emergency Alert System participants of their compliance obligations, including ensuring that alerts are accessible to people with disabilities
---
RED 3
https://twitter.com/donaldQlincoln/status/1347321445358174209
Le tweet original a été supprimé suite à la vague de censure de Twitter durant la nuit du 8 au 9/01.
---
RED 4
Le secrétaire d'État à la Défense par intérim Chris Miller a autorisé plus de 6 000 membres de la Garde nationale de six États à maintenir l'ordre à Washington.
---
RED 6
Déclaration du secrétaire d'État par intérim Miller sur l'activation complète de la Garde nationale de Washington
Statement by Acting Secretary Miller on Full Activation of D.C. National Guard
Acting Defense Secretary Miller issued a statement on the full activation of the D.C. National Guard.
---
Le vaccin
Coronavirus : le 3ème confinement est "assez vraisemblable", dit Kahn
INVITÉ RTL – Le généticien Axel Kahn lance un appel à la mobilisation avant un 3e confinement "dur" et "assez vraisemblable".
---
Bonus