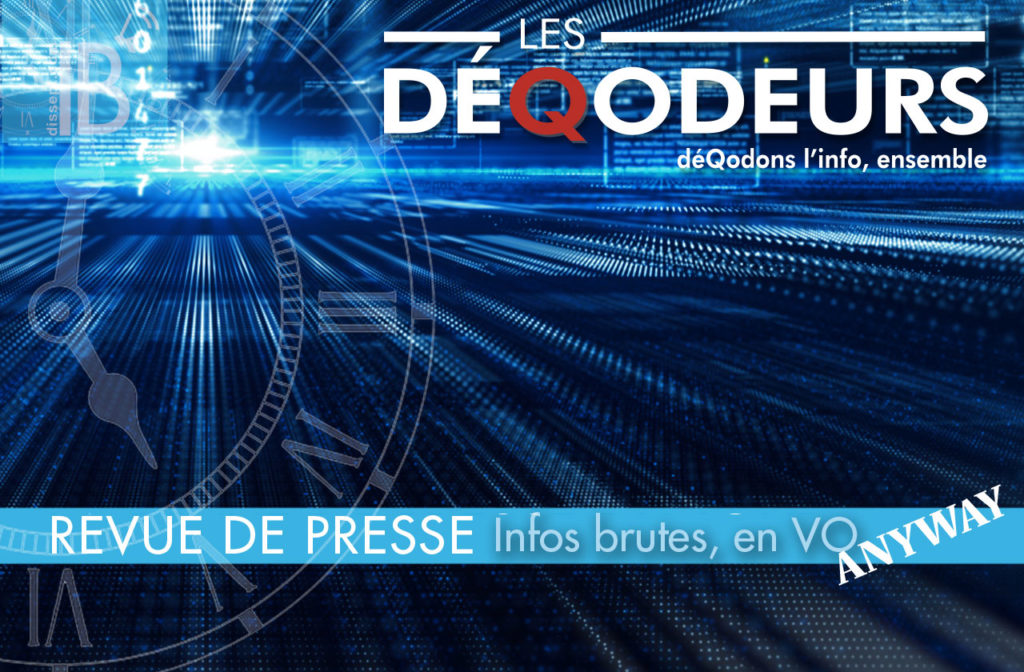 La Revue de Presse du 19 septembre 2020
compilée pour vous par « Zed »
Retrouvez toutes les informations importantes des derniers jours et autres trouvailles qui auraient pu passer inaperçu.
Toutes les informations sont dans leurs versions brutes et originales. Pour les non -anglophones, un outil de traduction est disponible sur notre page d'accueil. Vous pouvez aussi activer les sous-titres automatiques sur les vidéos Youtube.
Bonne lecture et bons partages !
---
Le Président des Etats-Unis (POTUS) affirme que l'Organisation mondiale du commerce n'est pas bonne pour les États-Unis
---
Tous les démocrates du Comité judiciaire du Sénat, y compris Kamala Harris, signent une lettre demandant une enquête de l'inspecteur général sur l'ingérence politique dans l'enquête Durham
---
Suite de l'affaire des téléphones « effacés par erreur » : Bill Barr déclare que « les personnes appropriées s'en occupent »
---
Assignations a comparaître pour 35 personnes membres de l'administration Obama dans l'enquête de collusion avec la Russie. La liste des personnes est:
James A. Baker
John Brennan
Sidney Blumenthal
James Clapper v.
Kevin Clinesmith
James Comey
Patrick Conlon
Kelly Degnan
Michael Dempsey
Mary Gleason
Seth Greenfeld xii.
Kathleen Kavalec
Jacob Lew
Ed Martin
Denis McDonough
Danny McGlynn
Sally Moyer
Michael Neufield
Victoria Nuland
Stephanie O'Sullivan
Carol Ochoa
Lisa Page
John R. Phillips
Joe Pientka
Samantha Power
Bill Priestap
Sarah Raskin
Susan Rice
Cody Shearer
Nathan Sheets
Elizabeth Sherwood-Randall
Erik Simmons
Peter Strzok
Adam Szubin
Jonathan Winer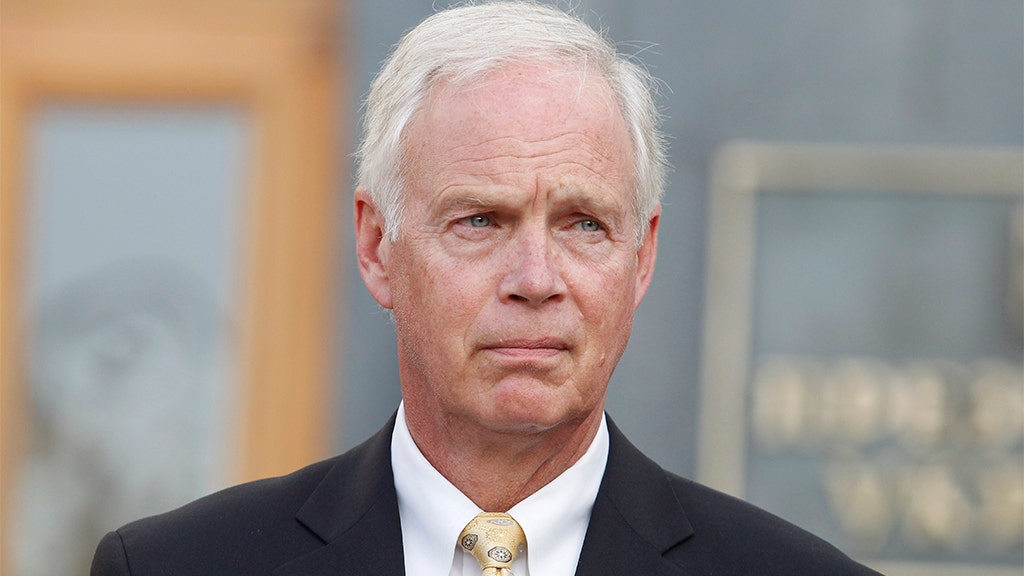 Senate Homeland Security Committee authorizes subpoenas for testimony from Obama officials as part of Russia probe
The Senate Homeland Security Committee on Wednesday voted to authorize subpoenas for former CIA Director John Brennan, former Director of National Intelligence James Clapper, former FBI Director James Comey, and other Obama administration officials as part of its broad review into the origins of the…
---
Comey va témoigner devant le Sénat le 30 septembre (retenez la date)
Comey Will Testify Before Senate Panel On Sept. 30; Mueller Declines Hearing Invite
Former FBI Director James Comey has agreed to testify before the Senate Judiciary Committee on Sept. 30, according to South Carolina Sen. Lindsey Graham.
Petite digression
Vous vous souvenez que Q fait référence a Comey a plusieurs reprises sous le nom de Corney (COMEY / CORNEY). Il y a de multiples messages en référence a Comey qui parle de mais (corn) et de moisson (harvest). Comme par exemple dans le drop 4698 ou il donne ce lien :
---
Trump au sujet du vote par la poste
La Cour suprême de l'État de Pennsylvanie vient d'affirmer que la récolte des bulletins de vote reste illégale. Nous veillerons à ce que les démocrates ne pratiquent pas la récolte des bulletins de vote – un crime. En d'autres termes, le parti républicain a gagné sur l'atroce escroquerie de la récolte des bulletins de vote…
Plus important encore, nous avons également gagné sur la disposition relative à la récupération des bulletins de vote. En attendant les GRANDES décisions fédérales en Pennsylvanie, au Nevada et ailleurs !
---
Dans un précédent tweet, Hillary Clinton appelait a un renforcement de la censure sur les réseaux sociaux
Dans le lien associé, toute la timeline de cette censure est décrite avec précision comme nous le rapporte Julian Rum
---
Sur la fraude statistique au COVID : Le bureau du maire de Nashville s'est associé au département de la santé de Nashville pour cacher à la ville les chiffres réels du COVID-19, car ces chiffres étaient trop peu élevés
MORE BS From Nashville Mayor John Cooper: Coronavirus Target Numbers Nearly Impossible to Reach Even During Normal Times
As reported on Wednesday — Nashville Mayor's office colluded with Nashville Health Department to hide actual COVID-19 numbers from the city because the numbers were so low. They wanted to hide this from the citizens. This email was sent by the mayor's senior advisor to health department officials on…
---
Une étude de 2014 montre que non seulement les masques sont inutiles mais qu ils augmentent les risques d'infection
---
Des clients dans un supermarché qui protestent contre le masque
---
Bill Barr : Le confinement suite au COVID est la « plus grande intrusion dans les libertés civiles » depuis l'esclavage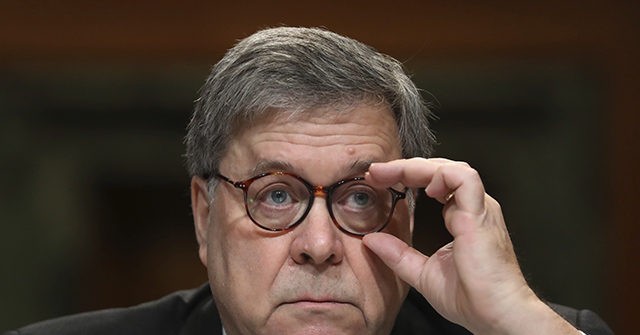 AG William Barr: Coronavirus Lockdowns 'Greatest Intrusion on Civil Liberties' Since Slavery
"Other than slavery," William Barr said, coronavirus lockdowns were the "greatest intrusion on civil liberties in American history."
---
Nancy Pelosi condamne les émeutes…. 4 mois après le début de celles-ci
---
Bill Barr a demandé aux procureurs fédéraux d'examiner les accusations criminelles portées contre le maire de Seattle au sujet de la zone autonome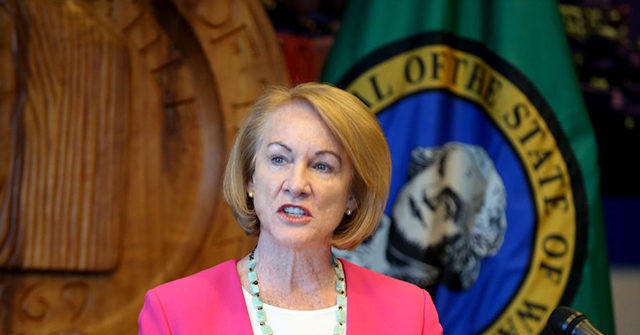 Report: AG Barr Asked Feds to Explore Charges Against Seattle Mayor over Autonomous Zone
AG William Barr reportedly asked federal prosecutors to explore whether Seattle Mayor Jenny Durkan should face criminal charges over CHOP.
Ils voulaient cacher cela aux citoyens.
Or Comey est appelé a témoigner le 30 septembre, qui est aussi la date de la CORN MOON, une lune pleine proche de l'équinoxe d'automne qui n'arrive qu'une fois tous les 3 ans. Coïncidence ?
A full "Corn Moon" rises tonight — and it only happens once every three years
Don't miss tonight's full moon, which has a special twist this year.
---
La semaine dernière, Patrisse Cullors, co-fondatrice de Black Lives Matter, a admis dans une interview qu'elle était une marxiste entraînée et que l'objectif du mouvement était d'éliminer Donald Trump
Black Lives Matter Founder Alicia Garza Comes Out as a Stone-Cold Marxist in Ignored YouTube Video from 2017 (Video)
Black Lives Matter, the group behind the riots and $1 billion in destruction in cities across the country, is an organization of trained, committed Marxists. As Cristina Laila reported back in June — the co-founder of Black Lives Matter Patrisse Cullors — admitted in an interview last week that she …
---
Ces feux de forets qui brûlent les maisons mais laissent les arbres intacts 🤷
---
Le fond de caution promu par Kamala Harris a aidé un homme accusé d'avoir pénétré sexuellement un enfant
---
Une nouvelle venue en politique qui a soutenu QAnon, Lauren Witzke, remporte les primaires du Sénat du Delaware
---
Newt Gingrich accuse George Soros de sa responsabilité dans les émeutes BLM. S'en suit un des moment de télévision les plus bizarres…
---
Qui est la jeune femme aux cotes du Prince Andrew ?
---
Un homme pris sur camera en train d'allumer un feu de broussaille. Le compte Twitter associé n'est plus disponible
Avancez à 2 minutes 10 secondes
---
Maintien de l'ordre : journalistes et observateurs pourront être interpellés en couvrant des manifestations
Maintien de l'ordre: journalistes et observateurs pourront être interpellés en couvrant des manifs
Le nouveau «schéma national du maintien de l'ordre» souligne que les ordres de dispersions de manifestations ne connaissent nulle exception, au risque d'empêcher la presse et les ONG de témoigner d'éventuelles violences.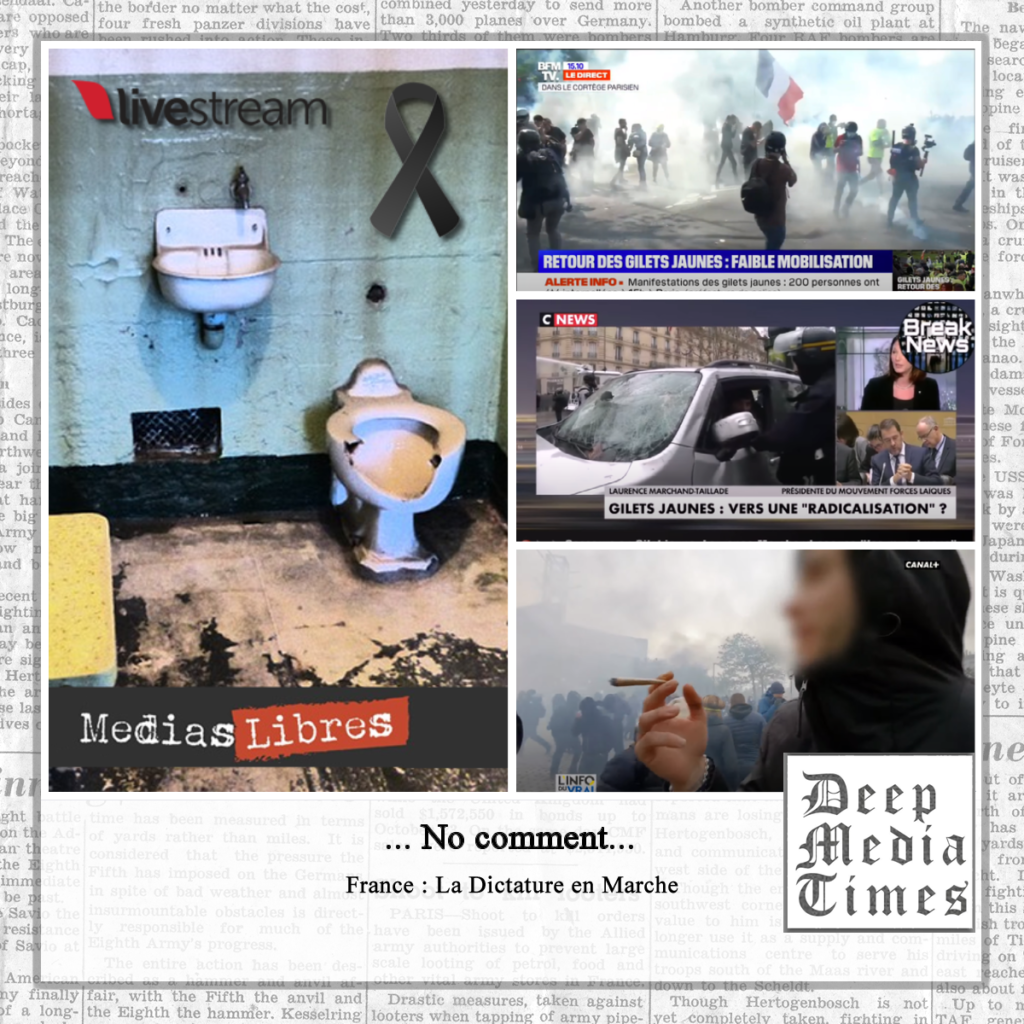 ---
L'association « Victimes Coronavirus France » saisit la Cour de justice de la République contre Jean Castex