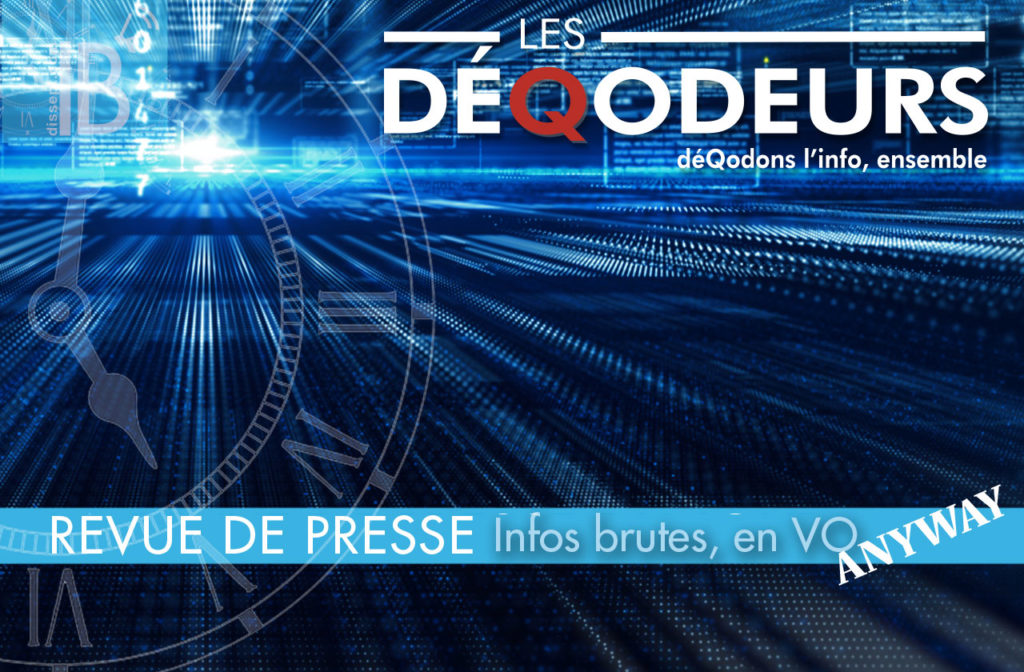 La Revue de Presse du 12 septembre 2020
compilée pour vous par "Zed"
Retrouvez toutes les informations importantes des derniers jours et autres trouvailles qui auraient pu passer inaperçu.
Toutes les informations sont dans leurs versions brutes et originales. Pour les non -anglophones, un outil de traduction est disponible sur notre page d'accueil. Vous pouvez aussi activer les sous-titres automatiques sur les vidéos Youtube.
Bonne lecture et bons partages !
---
La star de "Star Trek" Anthony Rapp poursuit Kevin Spacey sur une allégation d'agression sexuelle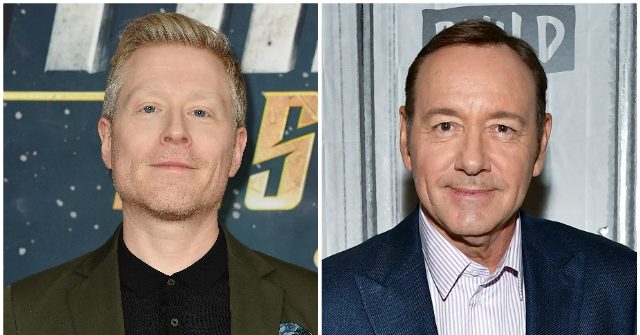 'Star Trek' Star Anthony Rapp Sues Kevin Spacey on Sex Assault Allegation
Embattled actor Kevin Spacey faces more legal trouble, this time from "Star Trek" actor Anthony Rapp and an anonymous accuser who filed a lawsuit claiming Spacey sexually assaulted them when they were teens.
---
Les archives du Department Of Justice montrent que Weissmann et d'autres hommes de main de Mueller affirment avoir "accidentellement effacé" au moins 31 téléphones utilisés dans le cadre de l enquete de collusion Russe contre Trump
NEW: DOJ Records Show Weissmann, Other Mueller Henchmen Claimed to Have "Accidentally Wiped" at Least 31 Phones Used in Russia Probe
Newly released DOJ records show "pitbull" Andrew Weissmann and multiple Mueller henchmen claiming to have "accidentally wiped" at least 31 phones used in the anti-Trump Russia probe. The documents were uncovered thanks to a Judicial Watch FOIA lawsuit. The phones were all conveniently wiped after th…
---
Rupture : Le procureur général Bill Barr dit qu' "Il pourrait y avoir" d'autres mises en accusation dans le cadre de l'enquête en cours sur Durham
Breaking: AG Bill Barr Says "There Could Be" More Indictments in the Ongoing Durham Probe
Investigative reporter Catherine Herridge at CBS News broke news on Wednesday night on the ongoing Durham investigation. Attorney General Bill Barr sat with NBC News's Pete Williams on Wednesday and said he is not going to characterize where US Attorney John Durham is on his investigation. AG Barr a…
---
'Cancel Netflix' devient une tendance sur Twitter suite aux films "Cuties" qui sexualise de jeunes enfants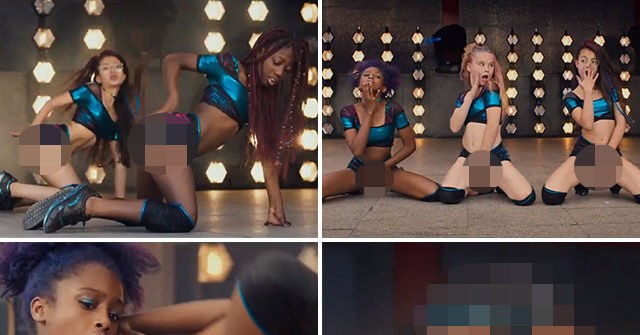 'Cancel Netflix' Trends on Twitter After Preteen Twerking Film 'Cuties' Debuts
The backlash against streaming giant Netflix continues to escalate around the world over the release of the preteen dance competition film "Cuties," with the hashtag #CancelNetflix becoming a top trend on Twitter as critics accuse the California company of sexualizing children.
Pour en savoir plus sur ce film…
---
Le présentateur de CNN Jake Tapper s'est mêlé des élections en Pennsylvanie en encourageant le candidat Républicain Sean Parnell à se présenter ailleurs
CNN Anchor Jake Tapper Meddled In Pennsylvania Election By Encouraging GOP Candidate To Run Somewhere Else
Screenshots obtained by Fox News and published on Thursday confirmed Tapper's overreach.
---
Election US : en vertu de ses nouvelles directives, qui doivent entrer en vigueur jeudi prochain, Twitter apposera des étiquettes d'avertissement ou supprimera les messages "revendiquant la victoire avant que les résultats des élections ne soient certifiés"
Twitter Will Label Trump's Misleading Tweets About Election Fraud And Premature Claims Of Victory
The social network will now remove or label posts about "election rigging" and "claiming victory before election results have been certified."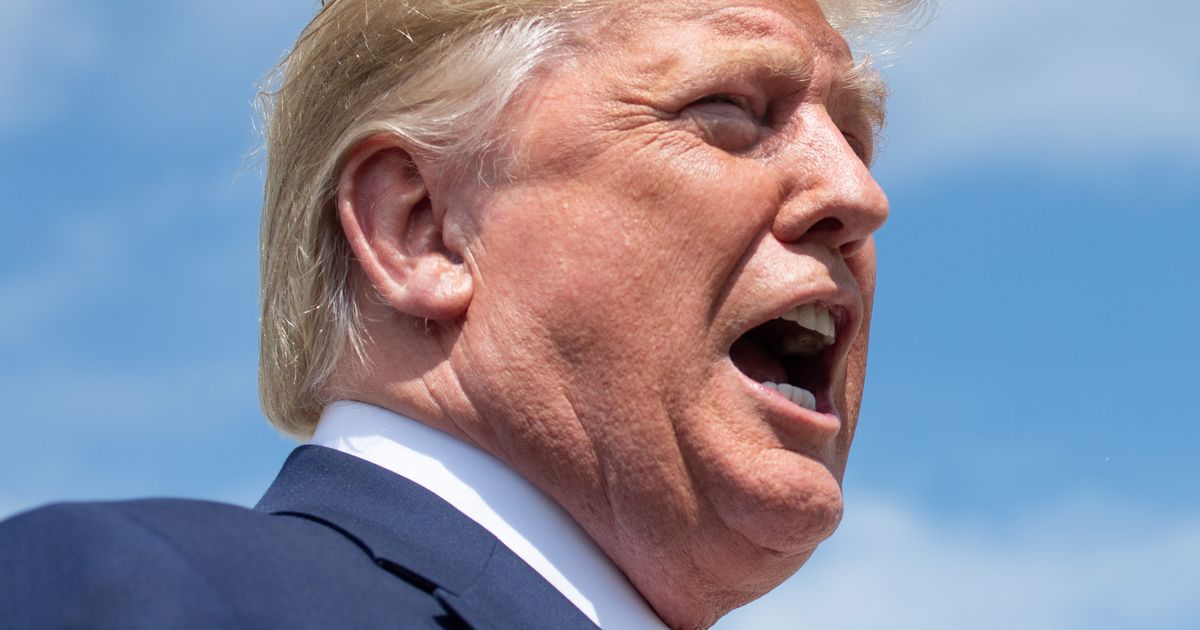 Social-Media Platforms Will Discourage Premature Election Victory Claims
What Twitter and Facebook are doing should be emulated and expanded by all broadcast and cable networks before Election Night.
---
Donald Trump sur Kim Jung Un
---
Biden affirme que plus de 6 000 membres de l'armée américaine sont morts du coronavirus – Le nombre réel est de 7
Biden Claims More Than 6,000 Members of US Military Died From Coronavirus – The Actual Number is 7 (VIDEO)
Joe Biden falsely claimed on Wednesday during his Michigan speech that more than 6,000 members of the US military died from Coronavirus. "Every one of these lives matter. Every one of these lives left somebody behind, grieving. You can't ever forget the," Biden said of the total US military deaths a…
---
Trump menace les ecoles de leur retirer leurs fonds si elles continuent a rester fermees
---
Tweet du Dr Urso (American Frontline Doctor dont la vidéo sur HCQ devant la cour suprême a ete censurée) soupconnant que HCQ pourrait être efficace non seulement contre le COVID mais pour tous les virus aerien a ARN
---
Un film independant sur ObamaGate en cours de tournage
---
La médecine officielle s'étonne: pourquoi si peu de cas de COVID en Afrique ? Un lien avec l'Hydroxychloroquine utilisée massivement sur le continent ?
---
Joe Rogan s'exprime sur l affaire du salon de coiffure de Nancy Pelosi
---
Interview d un enqueteur de Scotland Yard et d un producteur a Hollywood sur la pedophilie
Hush Child: Ritual Pedophilia
Every year half a million children go missing in the U.S. alone. Where they go & what is done to them is the stuff of darkest nightmares. The vast…
---
Dans une tribune pour le Parisien, 35 chercheurs, universitaires et médecins critiquent la communication du gouvernement sur la crise du Covid, qu'ils jugent trop anxiogène
«Covid-19: nous ne voulons plus être gouvernés par la peur» : la tribune de chercheurs et de médecins
Dans une tribune pour le Parisien, 35 chercheurs, universitaires et médecins, dont Jean-François Toussaint et Laurent Mucchielli, critiquent la communication du gouvernement sur la crise du Covid, qu'ils jugent trop anxiogène.
---
Emouvant témoignage d'une maîtresse d'école sur le COVID et la situation dans les ecoles maternelles
---
Documentaire sur les propriétés des Rothchilds, les tunnels en Australie, etc…
---
Une seconde nomination de Trump pour le prix Nobel de la paix, suite a l'accord de Paix passé entre Serbie et Kosovo
Si vous aviez raté l'information concernant le Kossovo…
Accord Serbie-Kosovo : Trump joue les courtiers dans les Balkans, sans oublier Israël
L'accord de «normalisation économique» entre la Serbie et le Kosovo présenté vendredi à la Maison Blanche inclut aussi l'ouverture d'ambassades à Jérusalem. Une façon de faire d'une pierre deux coups pour Trump, à l'approche des élections.
---
Trump annonce un accord de paix entre Bareïn et Israël