16 septembre 2020
16 septembre 2020
18 septembre 2020
18 septembre 2020
Publié le 17 septembre 2020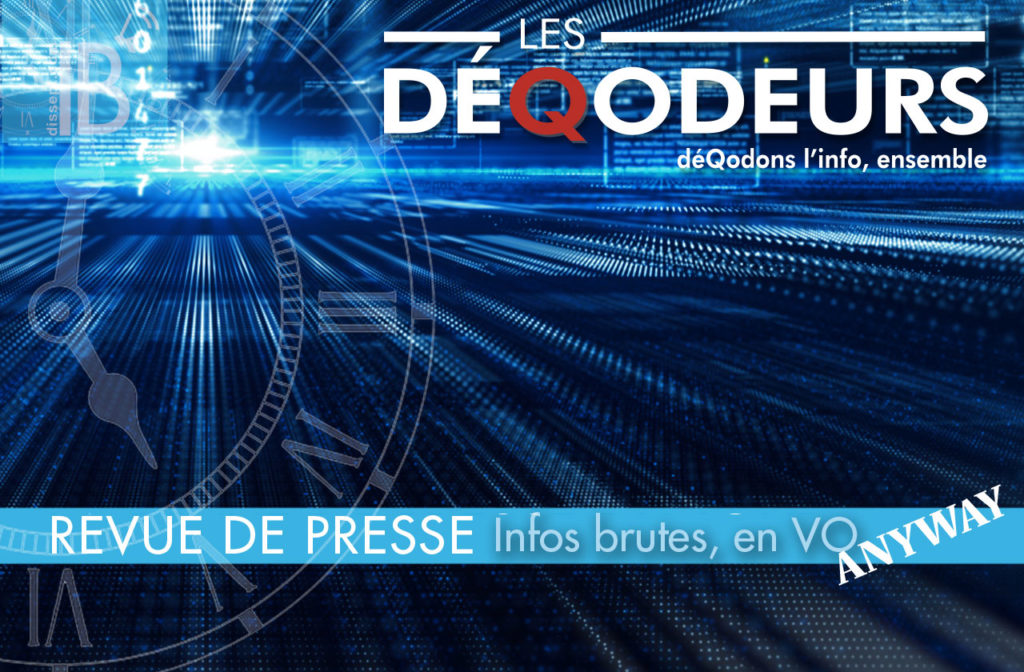 La Revue de Presse du 17 septembre 2020
compilée pour vous par « Zed »
Retrouvez toutes les informations importantes des derniers jours et autres trouvailles qui auraient pu passer inaperçu.
Toutes les informations sont dans leurs versions brutes et originales. Pour les non -anglophones, un outil de traduction est disponible sur notre page d'accueil. Vous pouvez aussi activer les sous-titres automatiques sur les vidéos Youtube.
Bonne lecture et bons partages !
---
Trump challenge l'OMC
---
On entend beaucoup parler du magazine « Scientific American » qui soutient Biden
Macmillan Publishers – Wikipedia
Macmillan Publishers Ltd (occasionally known as the Macmillan Group) is a British publishing company traditionally considered to be one of the 'Big Five' English language publishers. Founded in London in 1843 by Daniel and Alexander MacMillan, since 1999 it has been a wholly owned subsidiary of Holt…
Ce magazine appartient à une société allemande dont le siège est à Stuttgart. : « Holtzbrinck Publishing Group (en allemand : Verlagsgruppe Georg von Holtzbrinck) est une société privée allemande basée à Stuttgart qui possède des maisons d'édition dans le monde entier. Par l'intermédiaire de Macmillan Publishers, elle fait partie des cinq grandes maisons d'édition anglophones. »
Ce magazine a été créé à l'origine par Robert Maxwell.
---
L informaticien Bill Gates se demande si on peut faire confiance a la FDA sur le vaccin contre le COVID. Serait ce lie au refus des Etats-Unisde joindre le programme de vaccination international COVAX ?
Bill Gates Wonders Whether FDA Can Be Trusted on a Covid Vaccine
Bill Gates used to think of the U.S. Food and Drug Administration as the world's premier public-health authority.
---
Li Meng Yan, la scientifique chinoise qui déclarait que le COVID avait été fabriqué en laboratoire par la chine, vient de voir son compte Twitter suspendu.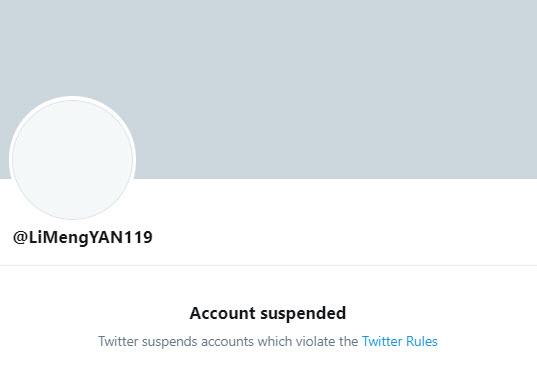 Twitter Suspends Account Of Chinese Scientist Who Published Paper Alleging Covid Was Created In Wuhan Lab
Two days ago we asked "How long before the @LiMengYAN119 account is silenced." The answer: two days.
---
Portrait du mouvement antifa (repris du QDrop 4707)
---
Histoire des téléphones gouvernementaux effacés :
Bill Biney nous rappelle que tout leur contenu (comme l'ensemble des échanges éléctroniques) ont été captés et enregistrés par la NSA
---
"Un jour historique" : signature de nouveaux accords de Paix au moyen-orient entre Isreël, les Emirats Arabes Unis, et Bahreïn
---
Judicial Watch continue à se battre pour la vérité sur le scandale des courriels de Clinton et les attentats de Benghazi